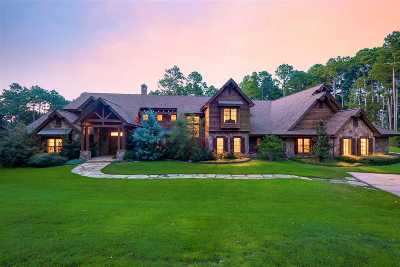 Are you looking for beautiful luxury real estate? Look no further than Frankston, Texas. Are you looking to retire in style? Frankston might be your ideal destination. Are you looking to find your dream home in East Texas. Frankston is for you.
Frankston is a quaint community and a great place to live in East Texas. It really does combine the charm of an East Texas city with the essence of a small town. With quick access to nearby Tyler and an amazing selection of schools right at home in Frankston, this town has quickly become one of the most popular places to live or retire in East Texas. With a population of 1,229 and a location south of Tyler in Anderson County it has become a great place to live for many people that choose to work in Tyler and relax in Frankston.
How do you find a luxury home in Frankston, TX. Bookmark the Frankston Texas Luxury Homes for Sale Home Search on this website. Here you will find up to the minute Newly Listed Luxury Properties, mostly Single Family Homes that have just hit the market. Be the first to review luxury listings in Frankston as many of these homes have been put up for sale recently and you can sort by newest listings first if you so choose. If you are looking for a luxury home on Acreage or on the water, let Anneita and Chuck help you find the perfect home. Start here with the best luxury listings in Frankston, Texas. A great place to call home.
You will love living in Frankston, a place that meets your needs and exceeds your expectations. Anneita and Chuck assist their clients with the purchase and sale of luxury homes. They will be happy to help you find a luxury home in Frankston. This area offers something for everyone and is one of the most sought-after locations in East Texas.